PAST MCDA EVENTS
---
Metamora Carriage and Driving Association
Progressive Drive
on Saturday, July 20, 2019
starting from the Flying D Farm, 9-11am
A fun, casual route is planned, 5-7 miles, though historic farm properties.
Each driver and team will get a map with a writeup about each property. And a couple yummy stops along the way. Volunteers needed, please call Diane at 248-842-3094. RSVP by July 13. Driver must be an MCDA member, but no worries, just Join and you are good to go. All drivers will need to pass the safety check with Carol Becker first, good working harness, signed released form (at the event) and bring a collar around your horses neck for tie up to your rig, and drive. (Carol can show you how to do it)
A rare opportunity to see horse country from a carriage!
Tracey Morgan Clinic
July 12 – 14, 2019
Cancelled
Handy Horse III
Sunday, August 12, 2018
Bring your horse and practice long lining.
Contact Carol Becker of Unicorn Farm
VOICE ONLY: 248-628-6073
(no text or email)
Trec Drive
Saturday, September 29, 2018
Trec Driving is ideally suited to the recreational driver who wants to enjoy his or her driving partner.
Trec Driving is an informal driving activity consisting of three phases: a judged safety check, a timed 3-10 kilometer cross country drive on roads and trails, and a skills demonstration consisting of up to 10 different driver's tests.
Points are deducted for missing required items for the safety check, whole minutes over or under the optimal cross country time, and skipped or poorly-performed driver's tests.
Additional points may be added for clever safety items or upping the difficulty level of the driver's tests. Therefore, it is possible for
drivers to achieve a score of over 50 points.
The biggest surprise about a Trec Drive is that the cross country course is NOT marked. Instead, drivers are encouraged to come early before their start time to view and take notes from a posted map.
Please RSVP to Alicia Pierce if you would like to drive or volunteer at the TREC drive.
---
Handy Horse II
Sunday, April 22, 2018

Click + to zoom in on flyer
Please Pre Register with Julie Kinzie
Email jkinzie@sbcglobal.net
Text 248-318-8292
May 4 – 6, 2018
---
Tracey Morgan is coming to Metamora May 5th and 6th. Anyone interested in better communication with their horse can benefit from lessons with Tracey.
UPDATE: We have added an additional 1/2 day to the clinic. We are also maintaining a waitlist.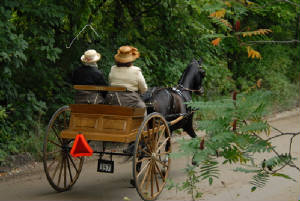 Recreational DriveDrive at will on miles of beautiful country dirt roads and wooded trails.  Take advantage of a dressage arena, a cones course, and hazards.  Home of both the Metamora Combined Driving Event and the Metamora Pleasure Driving Show, Windrush Farm, home of Frank Andrews and Barb Chapman, is undeniably one of the best driving venues in Michigan!We hope to offer the Recreational Drive again in the future.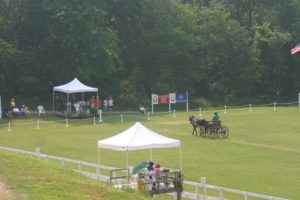 Pleasure Driving ShowWe hope to bring this show back to you in the future.
MCDE 2018 Results
The Purpose of the Metamora Carriage and Driving Association:
To promote the sport of carriage driving for recreation and competition in the spirit of sportsmanship
To provide educational opportunities for the members and the public on the history of carriage driving, carriages and driving horses
To educate the members and the public on carriage driving safety, training of the driving horse and the care and preservation of carriages
To present clinicians for education of the members and the public on carriage driving and safety for the drivers, horses and the public
To be a source of information, education and training for first responders assisting in public safety for our community.