From the Organizers:
We are excited to have you all back. We will have the CT on Friday as in past 2 years.
We have lots of great changes in the works for the hazards and cones course. 
You will be very pleased!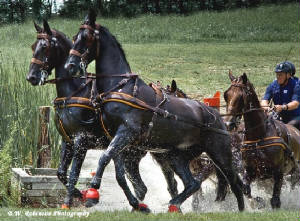 Tracey Morgan Clinic
June 25 & 26 2017
COME JOIN US FOR THE MCDE WORKDAYS
The MCDE workdays will be as follows:
Every Saturday May 13 - June 17. Along with, June 18 - June 21.
or Barb Chapman
To promote the sport of carriage driving for recreation and competition in the spirit of sportsmanship

To provide educational opportunities for the members and the public on the history of carriage driving, carriages and

 driving horses

To educate the members and the public on carriage driving safety, training of the driving horse and the care and

preservation of carriages

To present clinicians for education of the members and the public on carriage driving and safety for the drivers, 

horses and the public

To be a source of information, education and training for first responders assisting in public safety for our community.
The Metamora Carriage and Driving Association is a  501(c)(3) non profit public charity.
Contributions and donations to the MCDA are tax deductible.